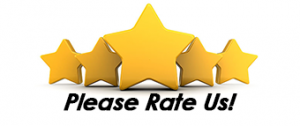 Choosing to shop with us means a lot to us! Customer's complete satisfaction is one of our CORE VALUES!
Your reviews help us measure our performance and help others to make the decision to give us a call.
Choose either of the review platforms below (Facebook, Google or Trust Pilot) to rate your shopping experience!